Isaac and Rosi share their final wedding photo album, recount their experience, and give their opinion of wedding photographer Javier Asenjo.
The couple answers frequently asked questions that all couples have when hiring a wedding photographer: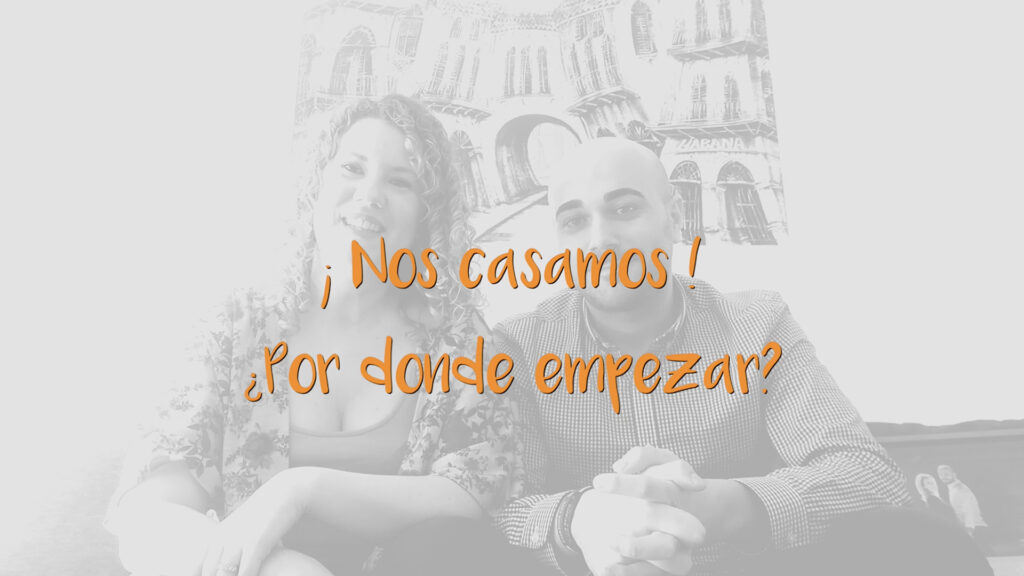 Hi! We are Isaac and Rosi, and we have been married for less than a year. We would like to share our experience with you and give our opinion on wedding photographer Javier Asenjo. We will also show you the work he has done for us.

Where to start? Budgets.
Once we had the venue and date sorted, the next step was to find a photographer. We requested quotes from a few photographers, and Javier was one of them. His price was more or less what we expected. There were some photographers with excessive prices that were beyond our budget, and others who offered very cheap prices that didn't seem quite normal.
What services to hire? Engagement shoot, why?
We were clear about wanting an engagement shoot for our first contact with the photographer so that the day of the wedding isn't so awkward, as you are very nervous on that day. We wanted something different for our engagement shoot, so we went to an abandoned location and took pictures of ourselves covered in paint, which turned out really cool.
What's special about the wedding video?
The video was also something essential in our package. For future couples who are unsure about getting a video, we have to say that our friends who did not hire a videographer regretted it later. The video makes you relive that moment, and we are delighted with it. We watched the video, and it's incredible the amount of work that goes into making something so beautiful. Our guests were interviewed, and it summarized our wedding day perfectly.
Do the cameras make you feel intimidated?
On that day, you are very nervous, and it's true that your emotions are running high, but I didn't feel bothered by the photographer or the videographer at all. It was a super homogenous job between them. Everyone has told us that we made the right choice with them, and we are really happy.
When did you see the photos?
We received the photos during our honeymoon in Cuba. We hadn't returned yet.
Was it difficult to choose the photos? And the photo album?
We chose the photo album through an online gallery, which was very easy. Nowadays, it's very difficult to coordinate work schedules and shifts, so they made it very convenient for us to do it from home. It was very easy to modify everything, like «I want this photo here and the other one there,» thanks to the photo numbering.
Isaac & Rosi's conclusions
Regarding the photographer, don't skimp on it. Yes, it's really important because it's what you'll have for the rest of your life, and the video too! Don't hesitate to get the video. But it's also true that you have to make sure the photographer is a professional because we've seen forums for brides and videos that brides sent, and oh my! poor things, cheap can be expensive.
Thank you so much, Javi, for everything. It's been a pleasure, and you made everything so easy and well done. A hug to all those brides and grooms, and we wish you all the best for your wedding.