Unforgettable Marriage Proposal in Alicante: Creating Magical Moments to Last a Lifetime
Are you planning a romantic trip to Alicante? Are you looking for a unique way to propose to your partner? Look no further! We have the perfect solution to make your marriage proposal in Alicante truly memorable.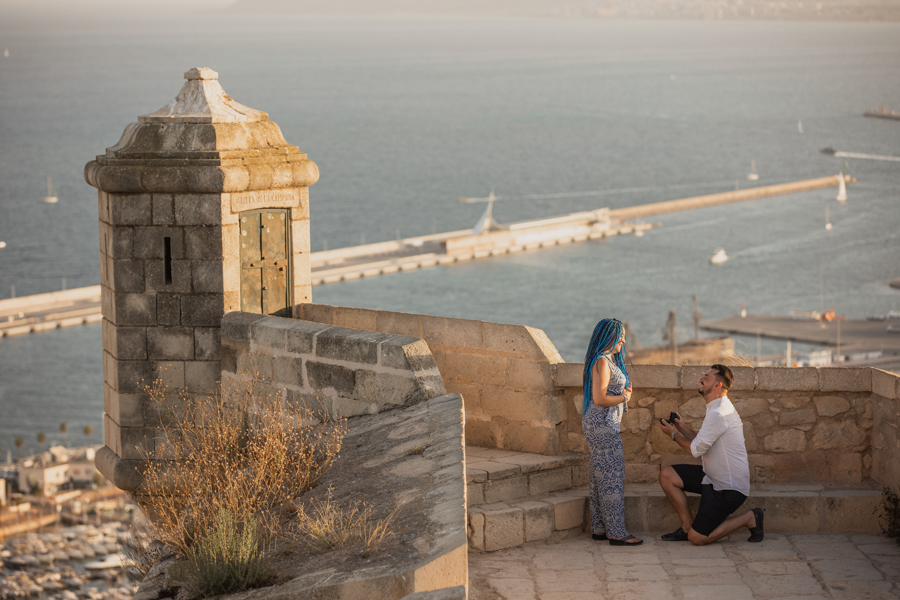 Imagine this: You and your partner, surrounded by the stunning beauty of Alicante, standing atop the iconic Santa Barbara Castle. The panoramic views of the harbor, the glistening sea, and the city skyline create a breathtaking backdrop for your special moment. This enchanting location sets the stage for an unforgettable marriage proposal.
At our photography service, we specialize in capturing love stories. Our team of skilled photographers will be there to document every heartfelt moment of your proposal. From the anticipation and excitement to the look of joy and surprise on your partner's face, we'll capture it all in stunning photographs that you can cherish for a lifetime.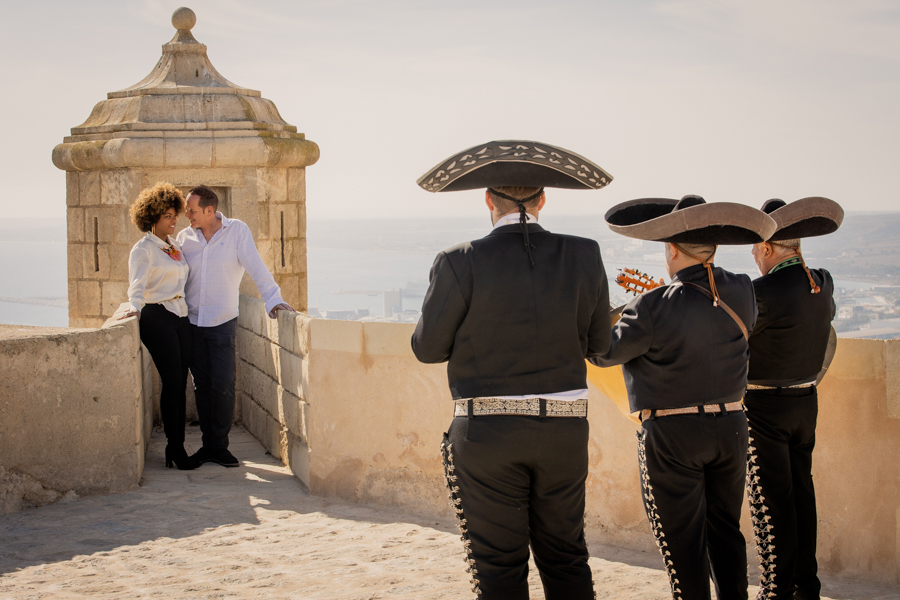 But our services don't end there. We go above and beyond to ensure that your proposal is an experience you'll both remember forever. We offer personalized options to make your moment even more magical. From arranging live musicians to serenade you during the proposal, to adorning the scene with beautiful flowers, we take care of every detail to create a truly unforgettable experience.
After the proposal, we invite you to indulge in a romantic couple's photoshoot within the castle grounds. Our talented photographers will capture the genuine connection and love between you and your partner, creating a collection of images that beautifully reflect your unique bond.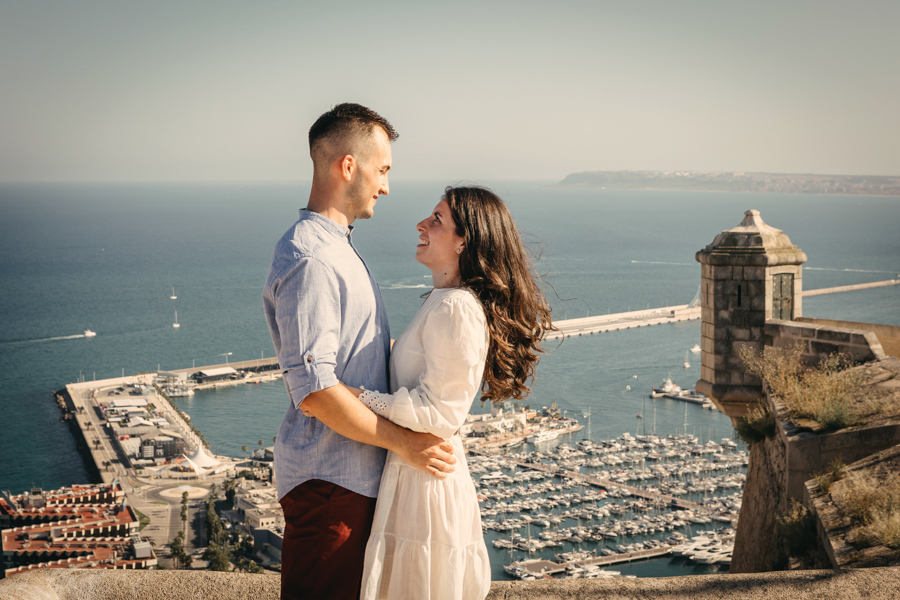 At our photography service, we understand the significance of this once-in-a-lifetime moment. That's why we strive to be more than just photographers. We become your trusted allies, providing guidance and support throughout the entire process. From choosing the ideal location within the castle to coordinating the logistics, we're here to ensure that your proposal is flawlessly executed.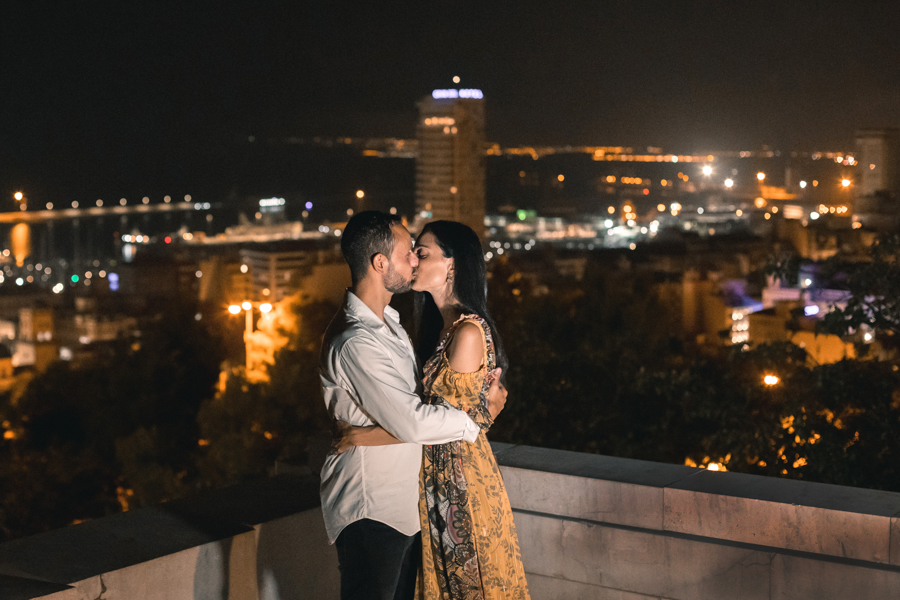 Don't miss the opportunity to create an extraordinary memory during your visit to Alicante. Let us help you plan and capture a proposal that will leave your partner speechless. Together, we'll create a cherished memory that you can revisit through the stunning photographs we'll provide.
Contact us today to discuss your vision for the perfect marriage proposal in Alicante. Let's make your dream proposal a reality and create a moment that will forever hold a special place in your hearts