A Dream Proposal at Castle Santa Barbara in Alicante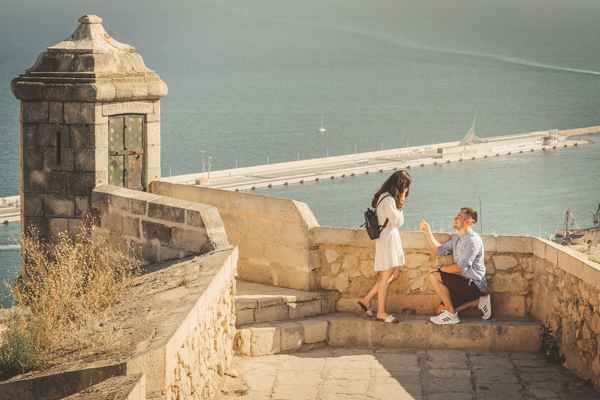 If you're looking for a magical location to pop the question, you can't go wrong with Castle Santa Barbara in Alicante, Spain. The iconic castle is perched atop a hill overlooking the city and offers breathtaking views of the Mediterranean Sea.
For Robert and Ramona, Castle Santa Barbara was the perfect spot for their engagement. The couple has been together since childhood and shares a love of travel. Robert contacted me to plan a surprise proposal at the top of the castle's tower. I was their photographer and I could help Robert to organize the dreamed moment because he didn't know the location.
As they arrived at the meeting point, Ramona had no idea what was about to happen. With camera in hand, Robert got down on one knee and presented the engagement ring. Ramona was overcome with emotion and accepted with a passionate kiss.
The resulting photo was stunning, capturing the surprise proposal in one of the castle's towers with the breathtaking views of the port of Alicante in the background. This was a dream come true for the couple and a moment they will always treasure.
Castle Santa Barbara is an ideal location for couples seeking a romantic and memorable proposal. The castle's rich history and magnificent architecture provide a beautiful backdrop for any special occasion. There are several locations within the castle grounds that would make for an incredible proposal spot, such as the Baluarte de la Reina or the Terraza del Rey.
Apart from the proposal, Castle Santa Barbara is also a must-visit destination for anyone visiting Alicante. The castle has a fascinating history and is well-preserved, making it a popular tourist attraction. The castle is free to enter, and visitors can explore the grounds and take in the breathtaking views of the city and the Mediterranean.
In conclusion, Castle Santa Barbara in Alicante is a dream proposal location for couples looking for a magical and unforgettable engagement. The stunning views, rich history, and beautiful architecture make it an ideal spot for any special occasion. If you're planning a trip to Alicante, be sure to add Castle Santa Barbara to your itinerary, whether you're looking to pop the question or just take in the beauty of this magnificent landmark.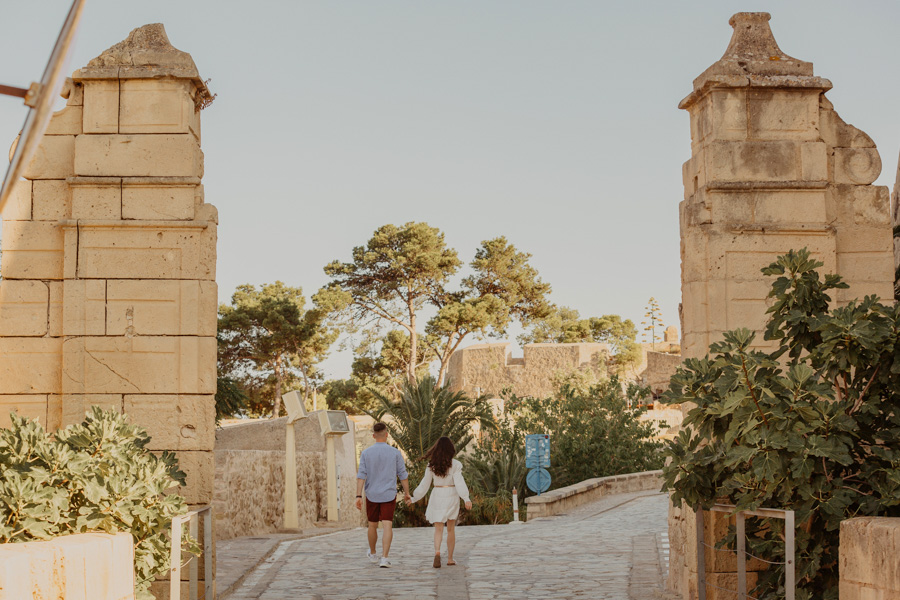 «Hello Javier. Everything is perfect, great job! The photos are perfect and better than expected. Thank you for your lovely work!»
«Thank you for these wonderful pictures and for capturing the emotions of the most beautiful moment for me!

Robert & Ramona
Thank You R&R
All the best